Most promising cryptocurrencies 2018
What does any cryptoinvestor want? To get a good profit or at the very least not to lose. Last year showed that relying on market indicators only doesn't work for the cryptomarket. The market is too volatile. We at ICO Pulse believe that the indicators and strategies work on short and medium terms.
ICO Pulse criteria for selecting the most promising cryptocurrencies
To create a reliable forecast for the future of a particular cryptocurrency, there are many factors to consider. It is not necessary to do a full fundamental analysis, but it is necessary to find answers to some questions.
Among such questions, according to experts of ICO Pulse, are:
What is the idea behind cryptocurrency? How useful is it for people and society?
What is the team developing this cryptocurrency? Did developers already finish other projects? Are they successful? Does the team have enough skill and people to complete the project?
How far are their plans going? How thought out are they?
What updates are planned for the system this year? How long have the team been working on them? Are there regular reports on what has been done? Are test versions available?
How does the team solve problems and how do team members react to the community's opinions?
The most promising cryptocurrencies of 2018
Based on the questions above, ICO Pulse experts compiled a list of the most promising cryptocurrencies in 2018. Here they are:
Bitcoin (BTC);
Ethereum (ETH);
Neo (NEO);
Cardano (ADA);
Litecoin (LTC);
IOTA (MIOTA);
Waves (WAVES).
Bitcoin (BTC)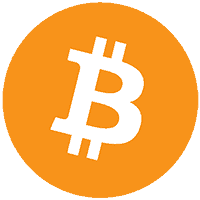 "The King of Cryptocurrency", "digital gold" – the very first and one of the most reliable cryptocurrencies out there.
Bitcoin (bitcoin.org) has the highest market capitalization and the highest liquidity. IT is de facto recognized as the standard in calculations, like the US dollar.
It sets the trend for fluctuations in value for all other cryptocurrencies.






Neo (NEO)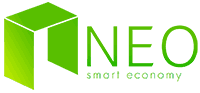 "Chinese Ethereum" has serious prospects. As with Ethereum, NEO (neo.org) focuses on smart-contracts.
However, NEO's approach is different from Ethereum's. Fiat money actually support NEO (and GAS).
Many large companies and investment firms are afraid that cryptocurrencies are not supported by a physical asset and consider them risky for business and investments. ICO Pulse experts expect that as soon as the government of China changes its attitude to cryptocurrencies and ICO, NEO's price will skyrocket to the moon.
Cardano (ADA)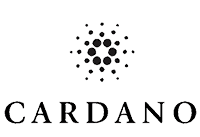 Cardano.org is a platform similar to Ethereum, with an emphasis on security through a layered architecture. The team builds the system taking into account the requests of both end users and regulators. They are trying to find a compromise between regulation and confidentiality with decentralization based on blockchain technology.
The goal of Cardano is not to disrupt the existing financial system. The aim is to use blockchain technology to provide the opportunity to use banking services in places where it is too expensive for the population. In particular, in developing countries.
The Cardano project continues to be developed and investors have a chance to get involved in it for little money. In 2018, the Shelley upgrade of the platform is expected, which will make the system a full-fledged tool for creating smart-contracts and decentralized applications.
Ripple (XRP)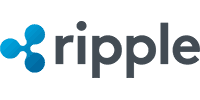 Former Bitcoin developers created Software Ripple in 2012. This is not only a currency, but also a system by which you can exchange any currency, including bitcoin.
The purpose of Ripple (ripple.com) is to connect banks, payment executives, digital asset exchanges and corporations through the RippleNet network to create a united world-wide money transfer system. Most of its clients are financial institutions and banks. Their number continues to grow.
The system is centralized, in this case, in the opinion of ICO Pulse employees, it is to its advantage. Together with the high transaction speed, it attracts more and more customers.
Litecoin

The main idea behind creating Litecoin.org was the improvement of Bitcoin. Developers managed to increase the network capacity and reduce fees.
Since the coin is actually the fork of bitcoin, it has become a testing ground for new technologies. Here the Segregated Witness protocol was first introduced, and an atomic swap with a cross chain (Decred.org) was first conducted. Also, developers implemented Lightning Network.
Litecoin enjoys a lot of user support, and the main developer of the coin – a former employee of Google Charlie Lee – is constantly in contact with the community.
The Litecoin hash algorithm facilitates access to the system for miners. This attracts newcomers. They have much larger to get a reward for recording new blocks, than in Bitcoin blockchain.
IOTA (MIOTA)

The IOTA.org project is developing technologies for the upcoming Internet of Things. The current task is to create a mechanism for microtransactions between smart sensors and other smart devices. It is one of the top altcoins 2018.
The IOTA network is not built like most cryptocurrencies. Instead of a classic blockchain, the distributed registry is stored in a structure called an acyclic graph. In the technology of this system, all network members are the miners, since everyone has to confirm two transactions of other to conduct one. Nobody pays for transactions and does not receive rewards.
Naturally, developing the Internet of Things, the project needs cooperation with both hardware and software giants. That is realized with great success and, certainly, helps further development. Thus it raises the capitalization of this cryptocurrency.
Currently, the IOTA ecosystem is still in beta testing, so we expect a release of a lot of updates. And the appearance of each update on the cryptocurrency market is usually accompanied by a price increase.
Ethereum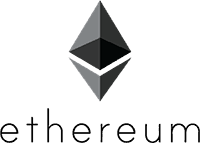 Ethereum.org is on the second place in terms of capitalization for a good reason and that is why it is among best cryptocurrencies to invest. It inspired many projects since its launch. There are a couple of such coins In our list, too.
The main goal of Ethereum is to be a platform for the development and functioning of other projects. In particular, decentralized applications that anyone can write and run on the Ethereum Virtual Machine.
Smart-contracts have become another valuable technology created by ether developers.
The Ethereum platform has become the leading one for the ICOs, helping to raise millions of dollars.
Expected updates Casper and Constantinople keep community's interest in this cryptocurrency really high.
Waves (WAVES)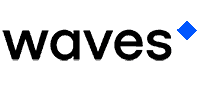 Waves (wavesplatform.com) is a multifunctional cryptocurrency platform intended for conducting ICO. It allows anyone to design, run, distribute, and sell their own cryptocurrencies have.
Decentralized exchange Waves (DEX) Complements the platform.
The project also launched the Waves-NG protocol (based on Bitcoin-NG), which allows the network to scale to hundreds (or thousands in the future) transactions per second.
Smart-contracts are part of the new roadmap and developers will implement it in 2018.
Summary
The article presents an incomplete list of the most promising cryptocurrencies for 2018. Any investor can always find something interesting for himself among more than 1500 cryptocurrencies out there.
But in the opinion of ICO Pulse experts, Bitcoin (BTC), Ethereum (ETH), Neo (NEO), Cardano (ADA), Litecoin (LTC), IOTA (MIOTA) and Waves (WAVES) are trustworthy cryptocurrencies and will not disappoint their investors.
Reviews
Your comment has been sent successfully.