If you missed the Bitcoin windfall when it was cheap to purchase, there might be another way for you to accumulate Bitcoins without having to fork out over ten thousand dollars to get one Bitcoin, or even paying a single dollar, in fact. You mean I can get Bitcoin without having to pay anything? Yes, with a bitcoin cash faucet, you can!
While many people aren't familiar with the term "Bitcoin Cash faucet," those who are aware tend to think of it in terms of a rewards system. This may be somewhat accurate, but it goes a little deeper than that.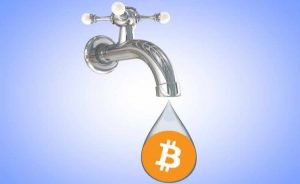 But what really is the Bitcoin cash faucet? A BCH faucet is a website or application that works on the principle of rewarding participants with Satoshi after completing a task or a captcha or whatever the website or app directs them to do. Even though these rewards are so small that they are almost unnoticeable, they can add up over time. Here are two Bitcoin Cash faucets that can make you money. With a Bitcoin cash faucet, you can accumulate Satoshi, which is a hundredth of a millionth Bitcoin cash (BCH).
We can also describe Bitcoin cash faucets as a type of website or app that gives away small amounts of Bitcoin to its users as rewards for completing any task the website assigns to them.
Other faucets also exists that dispense other types of cryptocurrency, making the faucet a great and interactive way of introducing into cryptocurrency. The faucet is sometimes one the first Bitcoin or cryptocurrency transaction experience a newbie will make in the field of cryptocurrency.
It was Gavin Andresen who created the flagship Bitcoin faucet. It happened in 2010, and at that time, it gave out 5 Bitcoin as reward. The reason for that was to spread the awareness of the first cryptocurrency.
How does a Bitcoin faucet operate?
When you sign up for a faucet, you are required to do a certain task, complete a captcha, or play a game. After task completion, you are rewarded with free Satoshi, usually more than 1000 Satoshi for some faucets or others.