Are you interested in mining? Wondering what the easiest cryptocurrency to mine is? This post is for you. Cryptocurrency mining is gaining lots of popularity every single day. More people are beginning to appreciate the benefits that come with using such an approach in getting cryptocurrencies rather than buying with cash. The whole idea of mining these currencies gives you a lot of flexibility. This basically means you can go as far as possible using the right kind of technology for mining. There are large-scale miners out there who focus on mining popular currencies such as Zcash and Ethereum.
On the other hand, you also find hobbyist miners who find it difficult to choose the right currency to mine. Typically, the difficulty gets raised; your shares get low because the mining whales taking all the shares, and your payouts are a little more difficult to get. If this happens regularly, then it is time to consider checking out a list of top-rated coins to mine. Keep in mind that this isn't going to be just straightforward black and white kind of thing. You must take a look at what is available out there to mitigate any kind of loss that might result from cryptocurrency mining.
Also, once you mined enough crypto, it is a good idea to do something with it if you want to multiply your total amount of coins. You can transfer your coins to an exchange, research the market and trade smart. However, cryptocurrency trading is a big gamble, which brings us to option number two. Real gambling. You can use your mined crypto to try your luck in a lottery or online casino. If you choose the online casino, it is best to select a trusted one. Our experts tested over 40 Bitcoin casino brands and picked the best ones. But first, you need to mine those coins. So let us discuss the best cryptocurrency mining strategy.
What is cryptocurrency mining?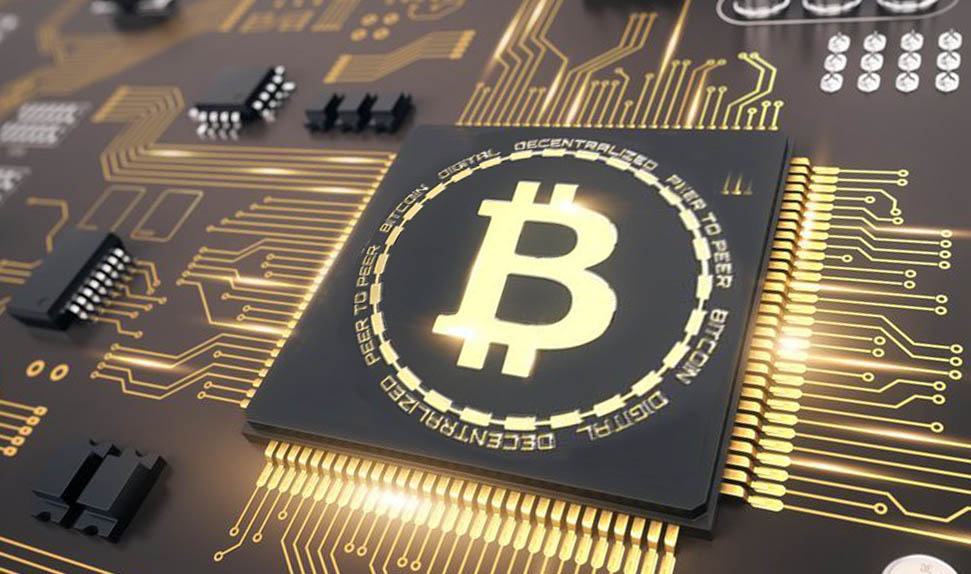 If you are interested in Blockchain and cryptocurrencies, you have certainly heard about the famous cryptocurrency mining. The term "cryptocurrency mining" appeared in 2009, at the creation of the first Bitcoin blockchain, and has a direct link with gold miners.
The latter, in search of wealth, would go out with a pickaxe in hand, not knowing if they would return with pockets full of precious metals. Today, mining has evolved so much that mining with a personal computer, even if technically possible, no longer makes economic sense.
The concept of cryptocurrency mining is not very complicated to understand. Mining is an operation consisting of validating a transaction on a blockchain network through a mathematical calculation. The mining technically nicknamed "Proof of work" allows to secure the blockchain.
How to choose the best coin to mine in 2023?
First and foremost, you should be careful if you decide to buy Bitcoin or any other virtual currency, because of scams that are legion nowadays and make it problematic to invest in virtual currency officially.
Before jumping into buying virtual currencies, it will be more than important to first educate yourself. Which cryptocurrency should you invest in for 2023? What are the best investment strategies? What is the price of the cryptocurrencies on the market?
In general, you can follow the following method to become a lucky cryptocurrency owner:
Choose from secure platforms. Visit forums or social networks to discover more about them.
Create an online account with a piece of identification.
Once your account is active, you can then deposit money into a digital wallet which you can then use to store your crypto assets.
Buy the cryptocurrency offered on the platform.
What you do further with coins is always up to you: some prefer the hold strategy, which means letting the assets grow over the long term. Others miners opt for trading.
Types of Crypto Mining
Cryptocurrency mining is the process of solving a mathematical problems (e.g. a sum) using computer equipment.
When a computer solves the problem adequately posed by the network, it is rewarded with a kind of incentive. Speaking about cryptocurrency, the incentive is an amount of cryptocurrency units that was mined.
Basically, these IT teams run a series of possible solutions, until the proposed solution matches the hash value of the blocker.
Crypto Mining Processes
Cryptocurrencies are digital currencies stored on an online network called blockchain. The blockchain is believed to be is one of the most complicated technologies and the Bitcoin- first cryptocurrency invented.
Bitcoin was created by Mr. Nakamoto far in 2009. It is a set of complex computer codes and problems that are solved by means of a computer and in this way generate Bitcoins. Other cryptocurrencies created after the world-famous Bitcoin are almost similar to it.
CPU Mining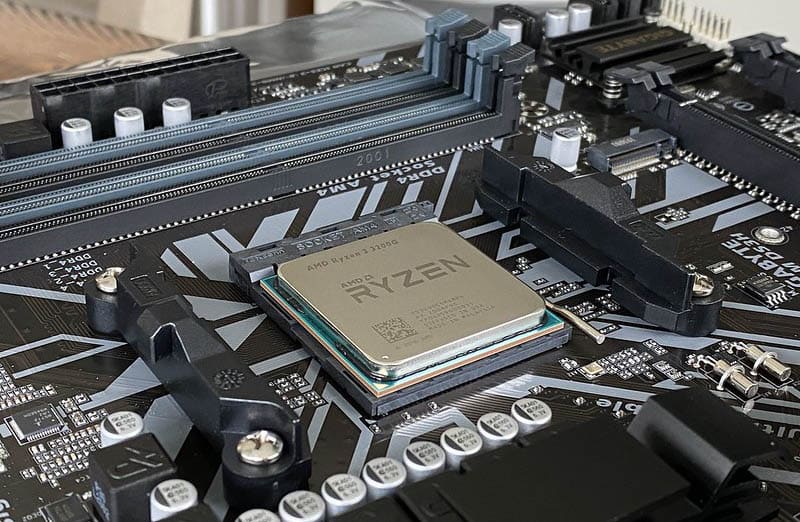 The CPU is a part of the computer that provides the computing power needed to perform the operations performed by the installed software. A CPU is more commonly known as a processor.
In the field of cryptocurrencies and blockchain, it has a very specific use, which we will see below.
When Bitcoin was first launched, the only way to contribute to mining was to use the computer's CPU. Among the most common and well-known brands at the time were Intel and AMD.
Today, the context is different as it has become impossible to mine Bitcoin using a processor, especially because of the ASIC.
Currently, the proof of work required to solve the algorithmic problem makes the CPU performance relatively slow.
GPU Mining
GPU stands for Graphics Processing Unit, also known as a graphics processor. GPUs are often used in gaming computers to facilitate smooth 3D animation and video.
It is an integrated circuit found mostly on a graphics card, but can also be integrated on a motherboard or into a CPU.
For mining, a graphics processor will be much more powerful than a CPU but less powerful than an ASIC.
For example, if you want to mine Bitcoin, you will need to have one or even more GPU installed on your computer. Among the best-known and most powerful brands: Nvidia and AMD.
Nvidia graphics cards can be used as long as the drivers for your video card are installed. On the other hand, AMD cards offer better hashing performance and lower energy costs. A GPU has the ability to mine different cryptocurrencies such as Ethereum, Bitcoin, Electroneum, and many others.
ASIC Mining
Application-Specific Integrated Circuit Miner is definitely powerful hardware that was designed for cryptocurrency mining.
For the first, time this type of hardware was used in 2013 after Chinese company Canaan Creative designed it.
Shortly after Canaan Creative, companies such as Bitman, Bitwats, and MicroBT began to manufacture ASIC miners.
ASIC miner always includes some necessary components: a chip that helps to calculate codes, a cooling fun, and a generator.
Everyone have an opportunity to mine cryptocurrency by means of this hardware, however, it should be mentioned that the price is really high. ASIC miners can range from USD 200 to over USD 15,000.
Crypto Mining Methods
Every mining can be considered as a passive source of income, so everyone can use it. However, it is better to collect all the information about crypto mining, especially about its methods before starting.
Mining is divided into 3 types depending on its method:
Solo Mining
This is independent equipment-based mining that is not require collective participation in the pools. According to this method, all the coins you've mined, and transaction fees will belong to you personally.
Pool Mining
A pool is a server that combines the computational miners' power. It is a standard computing network that engaged in the creation of new blocks. All the crypto coins that are mined, will be divided among participants in accordance with their shares.
Cloud Mining
This method means that you will rent the power of the computer in order to mine coins. You do not need to start your own farm or use personal equipment. Cloud mining gives an opportunity to join production without huge investments.
Best Cryptocurrency to Mine With GPU or CPU
The main thing people look for when choosing to mine is profitability. However, some novice miners may misinterpret this metric: it doesn't just depend on the price of the coin. You also need to consider the costs associated with running a mining platform for that crypto-currency, how much of it you'll be able to get per day, how many blocks you need to mine to make a profit, etc. One of the best ways to calculate the future profitability of mining is to use a special mining calculator. Enter the crypto you want to mine, your hardware, your hash power, etc. to see how much profit you have the potential to make per day.
#1 Bitcoin (BTC)
If you have the capital and are willing to put in the effort, Bitcoin (BTC) continues to be the number one choice of crypto-currency miners worldwide. Its price was hovering around $35,000/BTC at the time of writing. In fact, not too long ago (in January 2021), BTC hit an all-time high of $42,000. Also be aware that the current reward for mining BTC is 6.25 BTC per block, which will be reduced to 3.125 BTC in four years. Bitcoin mining is also much more difficult and resource-intensive than mining new crypto-currencies on the market.
#2 Ethereum (ETH)
Ideal for smart contracts and enterprise miners. Mining Ethereum requires a GPU in a cost-effective way, and a fast GPU miner will take 63.7 days to mine an Ethereum. However, the odds are better with pool mining as it is with all other crypto-currencies.
Soon, Ethereum will be based on the Beacon blockchain, proof of participation (PoS) blockchain that will change mining on the blockchain. Currently, it is work on the basis of Proof of Work mining algorithm.
#3 Monero (XMR)
Monero is one of the most popular coins to mine, and for good reason: it has an unlimited supply, which means its mining complexity does not increase as much as Bitcoin's, it has a high price and is ranked in the top 30 according to the capitalisation. It has promising long-term prospects. Overall, Monero is certainly one of the most profitable cryptocurrencies to mine.
#4 Electroneum (ETN)
Electroneum is a fully fungible private coin. It is yet another ASIC-resistant crypto-currency, which means it can only be mined with a GPU or CPU. Although Electroneum has become more popular lately, especially for its ease of mining, it may still be worth it. It's one of the best easy-to-mind crypto-currencies if you're just starting out.
#5 Dash Coin (Dash)
Dash (DASH) is a hard fork of Litecoin and was launched in January 2014. It has a market capitalisation of around $1.07 billion and is known for enabling fast and secure transactions worldwide through the PrivateSend and InstantSend options. The hash algorithm used is X11, a creation of Dash founder Evan Duffield. There are a total of 9.96 million DASHs in circulation at the moment and the current reward for mining each block is 2.88 DASH.
#6 Litecoin(LTC)
Litecoin is about quick transactions and a short waiting period. It was released under the MIT/X11 license. It uses well-known open-source cryptography as a protocol. Litecoin was created to work with CPU and GPU instead of Bitcoin, but currently, coins can be mined only with ASIC.
#7 Ethereum Classic (ETC)
Ethereum Classic is an improved and simply modified version of the original Ethereum created in 2016. It can be mined by means of a processor, or graphic card. Ethereum Classic has a lot of fans among miners. It requires a lot of computer power, however, gives a stable profit to every miner.
#8 Dogecoin (DOGE)
Dogecoin is not only very easy to mine, but still, it is rather profitable. It uses the Scrypt mining algorithm. The best option is to mine pools and clouds and don't use solo mining
Cryptocurrency mining platforms and the easiest cryptocurrency to mine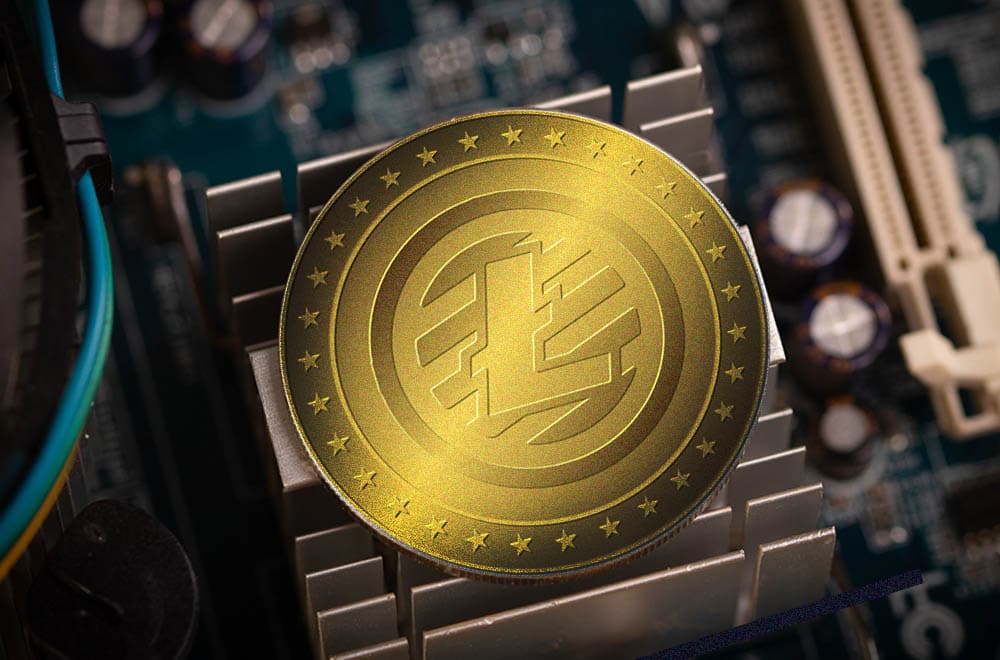 Let's take a close look at two main cryptocurrency mining websites, i.e. WhatToMine.com and CoinWarz.com. It is worthy to mention the What To Mine is a bit better because you can separate GPU from ASIC. And most people only do GPU mining. And besides this is what most hobbyist miners are interested in doing.
When you opt for What To Mine, the important thing to pay attention to is the algorithm, and you need to take a look at things like difficulty and block rewards. It helps you in determining what is going to be the best idea for mining. Keep in mind that the difficulty will tell if it is the easiest cryptocurrency to mine or not.
WhatToMine gives you lots of options when it comes to the ideal currency to mine. So if for example, Ethereum is showing as the most profitable, then what you need to do is click to see information about the block rewards, having a low block reward simply means you need to have 100% of the block shares, for you to have full payouts. Let's take a close look at some best cryptocurrencies that are easy to mine.
#1 Belacoin (BELA)
One of the easiest cryptocurrencies to mine is Belacoin (livebela.com), which is due to its low difficulty rate of 31.782. With the power of 800W, and a block reward of 25.0. This cryptocurrency uses the Scrypt algorithm, which provides less difficulty level for mining.
#2 Ambercoin (AMBER)
Another great and easy digital currency to mine is Ambercoin; this is since this cryptocurrency has a very low difficulty of 0.306 and a hash rate of 4800.0 Mh/s. With a high BTC value, mining Ambercoin is sure to save you a lot of time and money, with 220.0W power. It simply means you get to reduce the overall power consumption. It is worthy of mention that this cryptocurrency uses the X13 algorithm.
#3 Megacoin (MEC)
Megacoin also has a low difficulty of 332.056, with a hash rate of 500.0 Mh/s. Having a block reward of 12.5 MEC makes it a very viable option to mine. Megacoin uses the Scrypt algorithm for mining.
#4 Talkcoin (TAC)
Having a hash rate of 192.0 Mh/s, Talkcoin is also one of the easiest cryptocurrency to mine. With a block reward of 25.0 TAC, and a difficulty of 0.295. This cryptocurrency uses the NIST5 algorithm.
#5 Aricoin (ARI)
Aricoin uses the Scrypt algorithm for mining and has a difficulty of 33.357, which makes it under the category of cryptocurrencies that are easy to mine. With a block reward of 500 ARI, and a hash rate of 500.0 Mh/s. Using Aricoin mining at this rate, you can create 1 BTC in 11.87 days.
#6 Electroneum (ETN)
Electroneum is a relatively old cryptocurrency but still with many advantages. One of them is the ability to process payments by means of the mobile application. This cryptocurrency also has ASIC-resistant nature and a unique freelancing platform.
#7 Bytecoin (BCN)
Bytecoin is believed to be the first cryptocurrency created on the basis of CryptoNote technology. It gives users an opportunity to make all the transactions absolutely anonymous.
#8 AEON (AEON)
Aeon is a mobile-friendly, cryptocurrency. It is fully concentrated on the anonymity and privacy of each miner. Aeon has a number of advantages that are almost the same as Litecoin has.
#9 Vertcoin (VTC)
Vertcoin was created as GPU-minable crypto. It appeared after Litecoin that was created as a Bitcoin alternative.
How to Mine Cryptocurrency
All you need for mining is connection of GPU, CPU, or ASIC with mining pool. Mining pools give a possibility to combine the hash rate or processing power of the computer and increase the winning chances.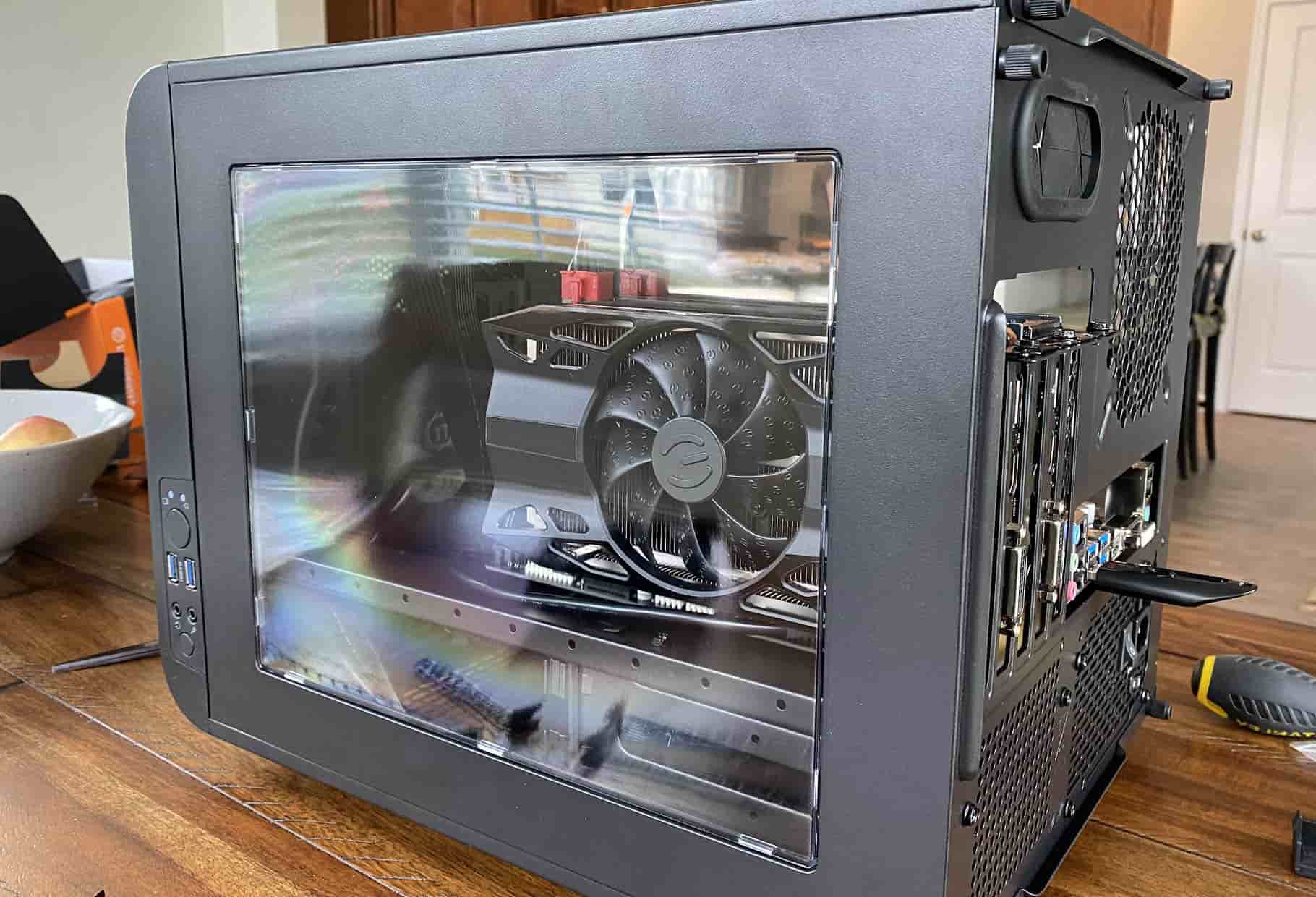 Cryptocurrency you can mine using Desktop
"Mining" is a kind of competition between computers. The one that works most efficiently gets the desired result. The greater the number of machines, the greater the chance of mining crypto.
#1 Ethereum (ETH)
Ethereum generates a block in seconds and the block reward is 2 Eth plus transaction fees. Mining with a CPU is not really profitable.
#2 Dogecoin (DOGE)
With its growing popularity, Dogecoin is a project to watch when it comes to CPU mining. It is indeed a much less difficult cryptocurrency to mine than Bitcoin or Ethereum.
That said, with so much media attention, there could be an excessive push to mine DOGE from users. This means you will be competing with users with GPUs and ASICs, which are very hard to compete with.
#3 Ethereum Classic (ETC)
Ethereum Classic is a fork of Ethereum and preserves the "Code is Law" principle to mean that it allows individuals and organisations to execute smart contracts or coded business instructions that operate on the blockchain with minimal human interference.
#4 Ravencoin (RVN)
Ravencoin uses a peer-to-peer network to facilitate the transfer or trading of assets from one party to another. It is based on a Bitcoin fork. Examples of customers include Medici Ventures, which at one point made a $3.6 million securities token transfer using the coin's blockchain. Medici Ventures that is owned by Overstock.com, is also one of the project's creator.
#5 Grin (GRIN)
Grin (GRIN) emerged in 2019 and, unlike other crypto-currencies, is not associated with a maximum monetary offer. Since it uses Cuckoo mining for its ASIC resistance, it allows easy mining with CPU and GPU devices for mainstream crypto-currency users, without requiring large investments. The hash function used is MimbleWimble and the current reward for mining this token is 60 GRIN per block.
Cryptocurrency you can mine using Mobile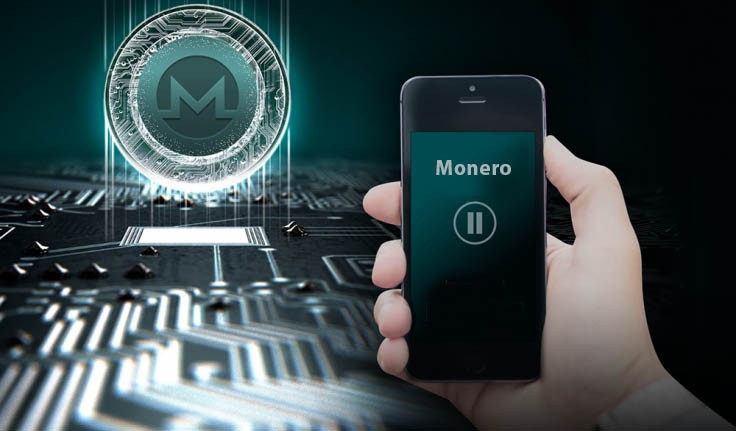 To mine cryptocurrency, one needs a powerful computer processor that will solve complex mathematical tasks. The more equations will be solved, the coins one will gain. Mining can be simply made by means of desktop, however, you will need a great amount of power to use. That is why mobile applications became the best way to get coins for miners.
Crypto mining applications give an opportunity to mine cryptocurrency without buying expensive hardware. By means of these apps, you can join the number of pools and share the coins mined between participants.
You can download at Google Play Store such apps as MinerGate and Bitcoin Miner.
The most profitable Cryptocurrency for mining
Anyone considering getting into cryptocurrency mining needs to familiarise themselves with the mining device required and the benefits of mining pools depending on the exact token they decide to mine. To be successful in this endeavour, it is very important to first understand its goals and limitations.
Below you will find the best cryptocurrencies to mine in 2023 and also different platforms you can use to mine them.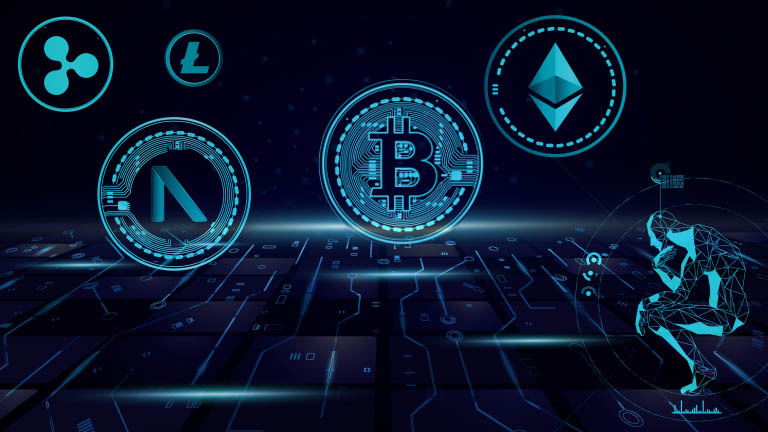 #1 Metaverse (ETP)
Metaverse is a public blockchain project which mission is to provide a high- quality foundational infrastructure for enterprise needs.
#2 Bitcoin Gold (BTG)
Bitcoin Gold was launched in 2018 and aimed to compensate for the limitations of Bitcoin, which provided a platform for its introduction. Indeed, Bitcoin Gold is a fork of Bitcoin, meaning it was created by splitting off some existing blocks of the Bitcoin blockchain for independent governance. Since then, it has ceased all ties to the Bitcoin blockchain, gathering its team of developers, which currently numbers over 20 members.
#3 DigiByte (DGB)
DigiByte is a kind of software that was created in order to compete against the most popular crypto such as XRP and Litecoin due to its security.
DigiByte platform does not give users the opportunity to issue assets, launch any kind of applications, and use, so-called, digital identities.
#4 Monacoin (MONA)
There are some essentials to know about Monacoin:
It is a Japanese alternative cryptocurrency inspired by Mona, an ASCII character.
It was created in December 2013 by a developer known by the pseudonym Mr. Watanabe.
It is a hard fork of Litecoin that uses the Lyra2RE(v2) algorithm.
This token works according to consensus Proof of Work like Bitcoin. Thus, it is possible to mine it by performing algorithmic calculations.
In addition to its basic characteristics, its financial usefulness and regulation should be known:
Monacoin cryptocurrency is approved by the FSA (Financial Services Agency of Japan).
Thus, it is accepted as a means of payment on several gaming platforms or online shops.
You can also use it to make purchases or access services on the blockchain.
#5 Aeternity (AE)
Aeternity is a next-generation blockchain that aims to bring together all the latest technological innovations in a single platform. The system offers a blockchain that is less mainstream than Ethereum but is primarily aimed at the financial market. The Aeternity blockchain incorporates state channels. These allow the scalability and security of the blockchain to be optimised. The programming codes of the contracts are not stored on the blockchain and the smart contracts can therefore be executed more quickly.
#6 Cardano (ADA)
Cardano is an open source cryptocurrency based on blockchain technology. Its designers are engineers who want to develop the smart contract and the most advanced features ever created. What is the current Cardano ADA rate? Where and how to buy it?
Here is an overview of this virtual currency. This article will present the Cardano, from its price to its forecasts in the coming years, to the ways to obtain it.
#7 VeChain (VET)
The VeChain (VET) is a blockchain-based supply chain platform. Conceived in 2015 and launched in June 2016, VeChain aims to create an ecosystem that can solve some of the major problems in supply chain management using a distributed governance system and Internet of Things (IoT) technology.
#8 BitTorrent Token (BTT)
Created by Bram Cohen in 2001, BitTorrent is a P2P protocol for transferring files over the Internet. Among file types, video games, films, different programs, txt documents, and much more are transferable. The project client is called Torrent Classic and has approximately 150 million users all over the world.
Differences Between Mining and Stacking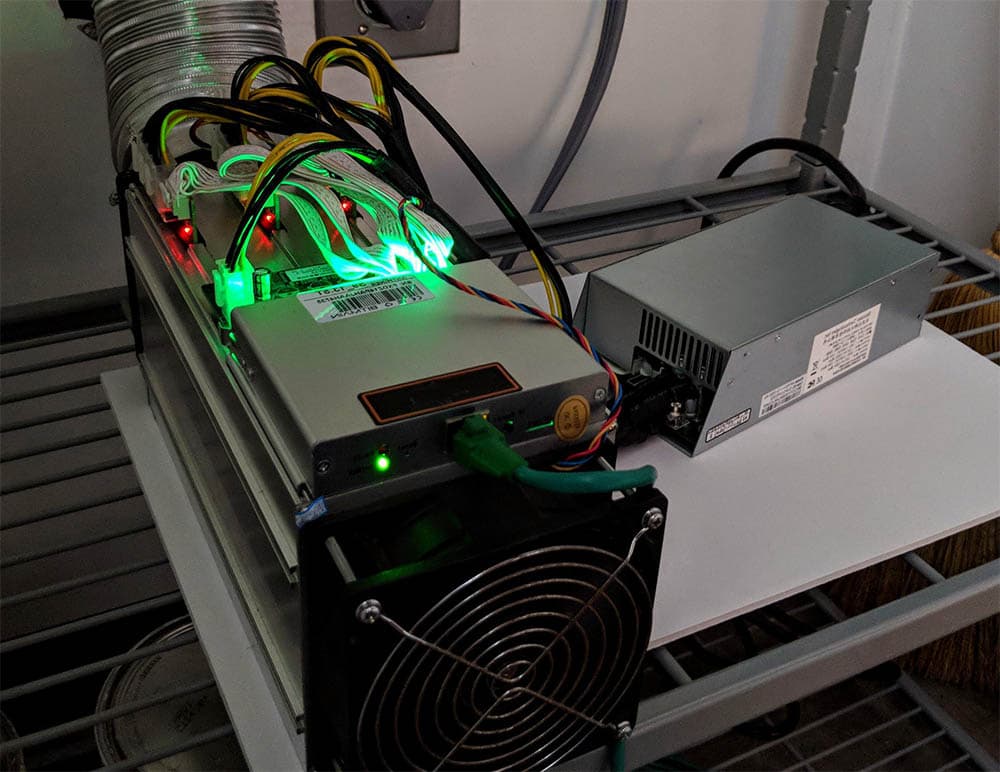 When Bitcoin cryptocurrency was created, there were just three ways how to get one. You could buy Bitcoin, mine it, or receive it from someone. Nowadays it is your personal choice whether to mine Bitcoin or staking.
Staking means that after one have bought a cryptocurrency he will hold it in a wallet for some period of time like a kind of deposit that will bring revenue. During this period you will be rewarded for supporting the network. Coins will increase in their number depending on the period of time they are in the wallet.
Mining requires technical know-how as well as computational power in order to solve mathematics tasks. Miners have an opportunity to mine coins solo, or join the pool in order to make the process more effective.
Nowadays, just a little number of people understands all the advantages of staking and mining, while others are still afraid of hardware and digital coins.
The size of your mining rig
Setting up a mining rig can be a bit challenging, especially for individuals that are doing it for the first time. Depending on your level of experience with computers and computing in general, keep in mind that the most useful computing resource needed is the graphics card. Although your processor, storage, and memory can also come in handy, you should have a very high GPU. So find a good motherboard that has lots of PCI cards, and get to work by collecting graphic cards for your mining rig.
Keep in mind that video card's performance is calculated by their hash rate, which is most commonly measured in Mega Hashes per second. As someone who is trying to set up a decent mining rig for the first time, your goal should be to spend as little amount of money as possible while you focus on maximizing your hash rate. So it is ideal that you find the video cars with a high hash rate, which will save you both time and money, as you get to mine quicker, thus consuming less power. This can also help in reducing your electricity bills.
When the whole idea of cryptocurrency mining started, you could use your old gaming PC to mine. Still as digital currencies become more popular, with high demand, more people started getting involved. You now simply need all the resources you can get, in terms of graphics cards on your computer. Keep in mind that graphics cards have become a bit more expensive than they used to be.
It happens because more people are using their GPUs to mine cryptocurrencies. Due to the number of processes running on your computer, during the mining process, you are going to experience some very loud noises coming from your PC. It is also relevant to control the temperature of your mining rig while putting electricity costs into consideration.
Which GPUs work better for which coins?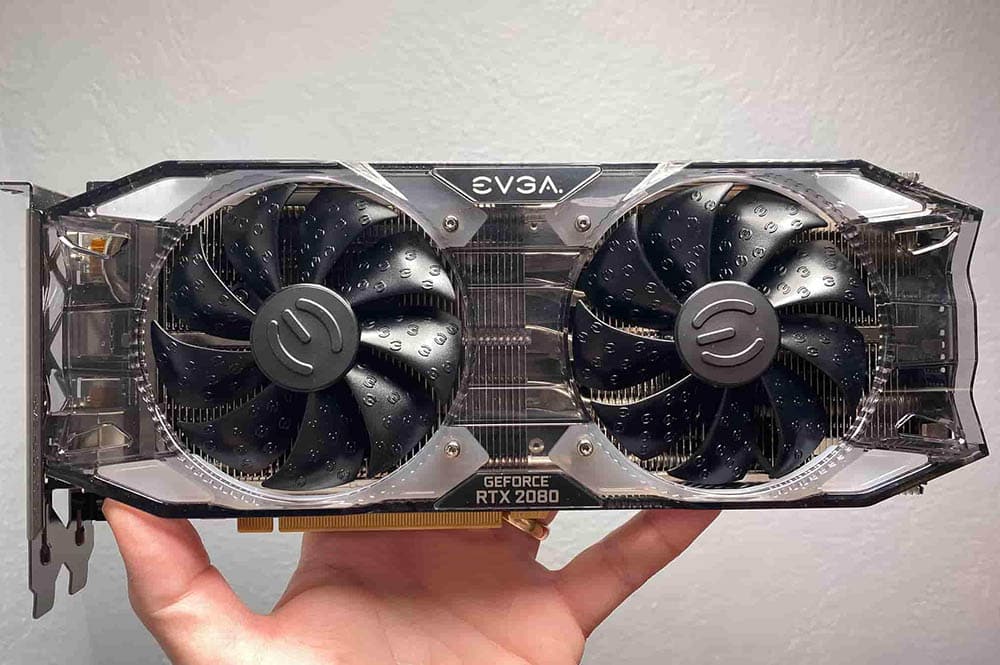 When it comes to knowing the GPUs that work better, anything that is on the EThash or the Ethereum blockchain is going to win in dGPUs, and then anything on the Equihash, like Zcash is going to win in dGPUs, so make sure you split your rigs up accordingly when you are taking a look. There are several coins out there, and when you stick to the cryptocurrencies at the top, i.e. those with the highest values, it also means you have to mine them immediately and exchange them as soon as possible, as prices fluctuate.
So, make sure you also consider the bottom currencies, as you can get a great value with most of them. Apart from checking out the block reward for a particular currency, which shows you the easiest cryptocurrency to mine, it is relevant that you check out things like the Exchange rate, the power and the BTC value before you proceed.
One of the cryptocurrencies that have truly gotten all consideration is the Musicoin (MUSIC) cryptocurrency. It's so natural to mine since it doesn't require advanced mining equipment or machine. Anyone with a workstation or a PC can mine this currency easily. It likewise underpins GPUs and even minable on an Android phone.
It is very efficient since it doesn't require or utilize a lot of power. Among all cryptocurrencies, one of the least demanding altcoins out there. Any regular individual with the simplest PC can mine. After a lot of battle and dissatisfactions attempting to mine different coins, most people get tired of bearing the cost of the required equipment. It's also crucial that you consider the pool fee before making your final decision.
Another important factor to put into consideration before you start mining is the supply. You should opt for a currency that has low supply because it simply means that the more you mine, the fewer coins are out there, which also means your value will go up.
Summing up
For you to be successful at mining your cryptocurrency, you must understand the use of pools. Picking out the easiest cryptocurrency to mine has everything to do with the pool fees. Using a pool increases the frequency of payouts for anyone involved in the pool, and pool fees usually come in at right around 1%, So if you are using a pool to mine, you will be paying a bit more. It is safe to say that cryptocurrency mining is here to stay, and people who are involved in the process have a lot to show for it.
Deciding on the ideal cryptocurrency to mine is one thing, having the right kind of resources to see it through is another. It makes it imperative that you take the time to build a strong rig for all your mining activities. As mentioned earlier, what you need is a good graphics card, which will take less time to mine.
There are more ways to earn cryptocurrency besides mining. You won't need hardware or power for that, only your patience and time. And the best part of it is that it'll be free. Interested? Check our next post about Bitcoin cash faucet.